Case Studies
Innovation at work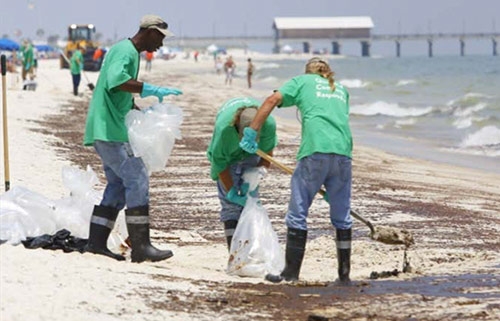 BP oil Spill
Ballard Hospitality was contracted by BP Oil in 2010 to provide recovery operations and food services in the recovery efforts of the Deepwater Horizon Oil Spill
The National Response Team, a group consisting of government agencies headed by the U.S. Coast Guard and the Environmental Protection Agency (EPA), was put together to begin recovery efforts
In a moment's notice Ballard Hospitality constructed mobile feeding units, offering over 10,000 meals, food, snacks, refreshments, ice and other emergency supplies to volunteers, workers and government agencies along the coasts and beaches of Mississippi, Alabama and Florida
FEMA Grocery box
Ballard Hospitality, along with our teaming partners, executed a Grocery Box Program for FEMA in 2017 to aid in the Puerto Rico Relief effort
Executed Grocery Box sourcing, acquisition, assembly, storage, packaging, shrink-wrapping, palletization and containerization of 5,000 boxes containing 18 meals (90,000 meals) each day for 30 days for a total of 1.5m boxes
Ballard Hospitality provided mission planning, program management, operations management, planning, verification, quality control and contract management
Capital Lodge
Ballard Hospitality was contracted by Capital Lodge in Tioga, North Dakota to provide everyday essential services of housekeeping, janitorial, security and food services
The experienced Ballard Hospitality team provided:
Over 3,500 meals served daily
1,500 rooms cleaned daily
Over 400 security cameras monitoring site and entryways points
UAC Homestead Shelter
Ballard Hospitality, along with our Teaming Partners, are providing food, food service, laundry and housekeeping services for the Department of Human Services shelter for Unaccompanied Alien Children (UAC) in Homestead, Florida.
The facility can serve up to 5,000 children and is staffed 24 hours a day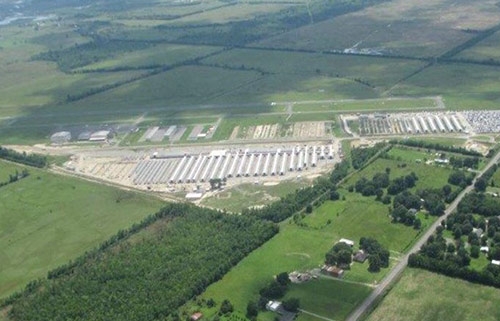 moss lake village
Ballard Hospitality was contracted by a Fortune 500 engineering procurement and construction company to provide turn-key accommodations and logistical services for 2,300 craft labor employees in support of the 6 Billion USD Cameron LNG Liquefaction facility in Sulphur Louisiana USA.
After contract signing on June 2, 2015, Ballard Hospitality completed permitting, engineering and phase I within 6 months. The client was able to move-in on January 4, 2016. The ability to meet the aggressive time frame was critical for Cameron LNG to maintain its overall construction schedule and budget.
The DAILY numbers at Moss Lake Village:
6,900 daily meals served
3,100 people transported to the job site on 80 busses daily.
1,150 rooms cleaned and serviced daily on a rotating schedule
Over 300 security cameras monitored 24/7
Daily maintenance work orders received, prioritized, addressed and closed out
Dakota landing / Ramada
Dakota Landing, now a Ramada Property, is a unique residence hotel designed to meet the growing needs of the Bakken Shale housing market in Williston, ND
Ballard Hospitality provides food service, housekeeping and security services for hotel guests
All guests are provided a complimentary breakfast and bag lunches are provided to the oil and gas guest workers
All meals are chef-prepared and housekeeping services are hotel standard