Janitorial
Offering complete cleaning and sanitizing solutions down to the finest detail.
Maintaining a clean and professional look inside of your facility demonstrates a high standard for your entire organization. We can manage all of your housekeeping, janitorial and laundry needs, with the ability to customize our service according to your demand. In addition, our expertise and knowledge within the housekeeping and janitorial field allow us to execute efficient solutions for our customers resulting in first class facility maintenance. Our housekeeping services includes janitorial, room cleaning, laundry, maintenance of linens, drop off laundry service and industrial uniform cleaning service.
Capabilities
Ballard Hospitality has developed a thorough janitorial program that provides and furnishes all management, supervision, labor, material, equipment, and janitorial supplies to perform custodial services to any facility. Services include Sanitizing and disinfecting common areas (wiping down counters, door knobs, shelves, doors, handrails) sweeping, damp mopping, scrub floors, spot cleaning, dusting, vacuuming, and cleaning carpets, tiles, cleaning latrines, locker rooms, showers, trash removal, glass cleaning, cleaning/sanitizing drinking fountains/water bottle filling stations, swimming pool decks, gymnasium mats, hardwood floors and surrounding facility grounds.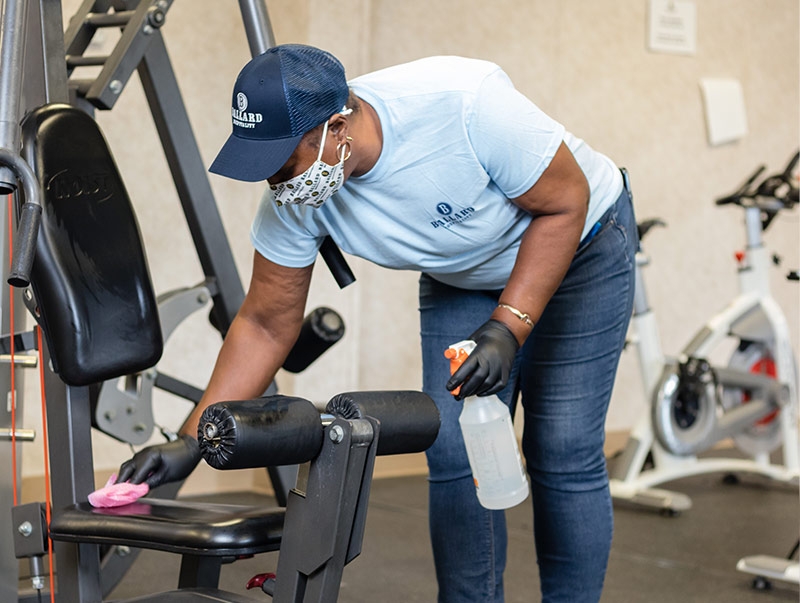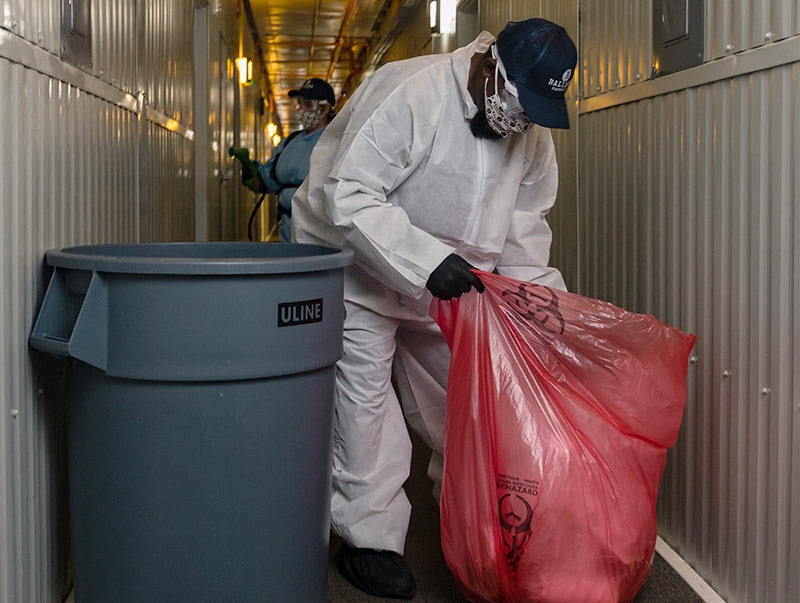 expertise
Ballard Hospitality will be responsible for all facets of the operation and will work in accordance with federal, state, and local laws and statutes, county regulations and directives, equipment manufacturers' recommendations, and standard industry practices. We ensure successful and complete operations down to the smallest detail, and promise all work is done in a timely manner according to specific training guidelines. All cleaning products follow descriptive literature and material safety data sheets.
services
We provide specific job-related training and, more importantly, instill a health and safety culture in the workplace where every employee knows that working safely is a condition of employment. The Training team begins during the hiring process and then continues to work with Human Resources and supervisors to ensure all employees are properly trained to company standards. The team will hold training sessions on a regular basis using a series of work instructions and job safety analytics. Every task performed has an associated training guide ensuring your site is thoroughly cleaned, disinfected and sanitized.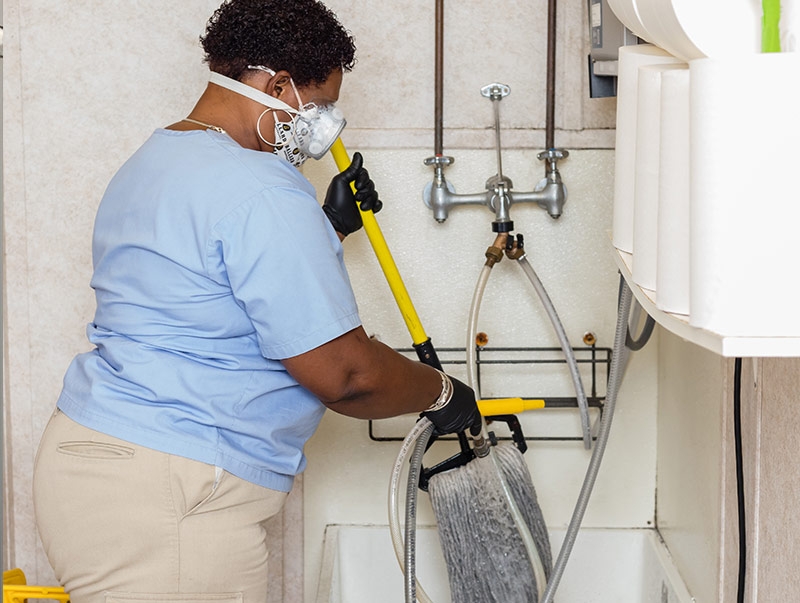 Ballard Hospitality has cleaned, disinfected and sanitized over 1,787,000 square feet…and counting.